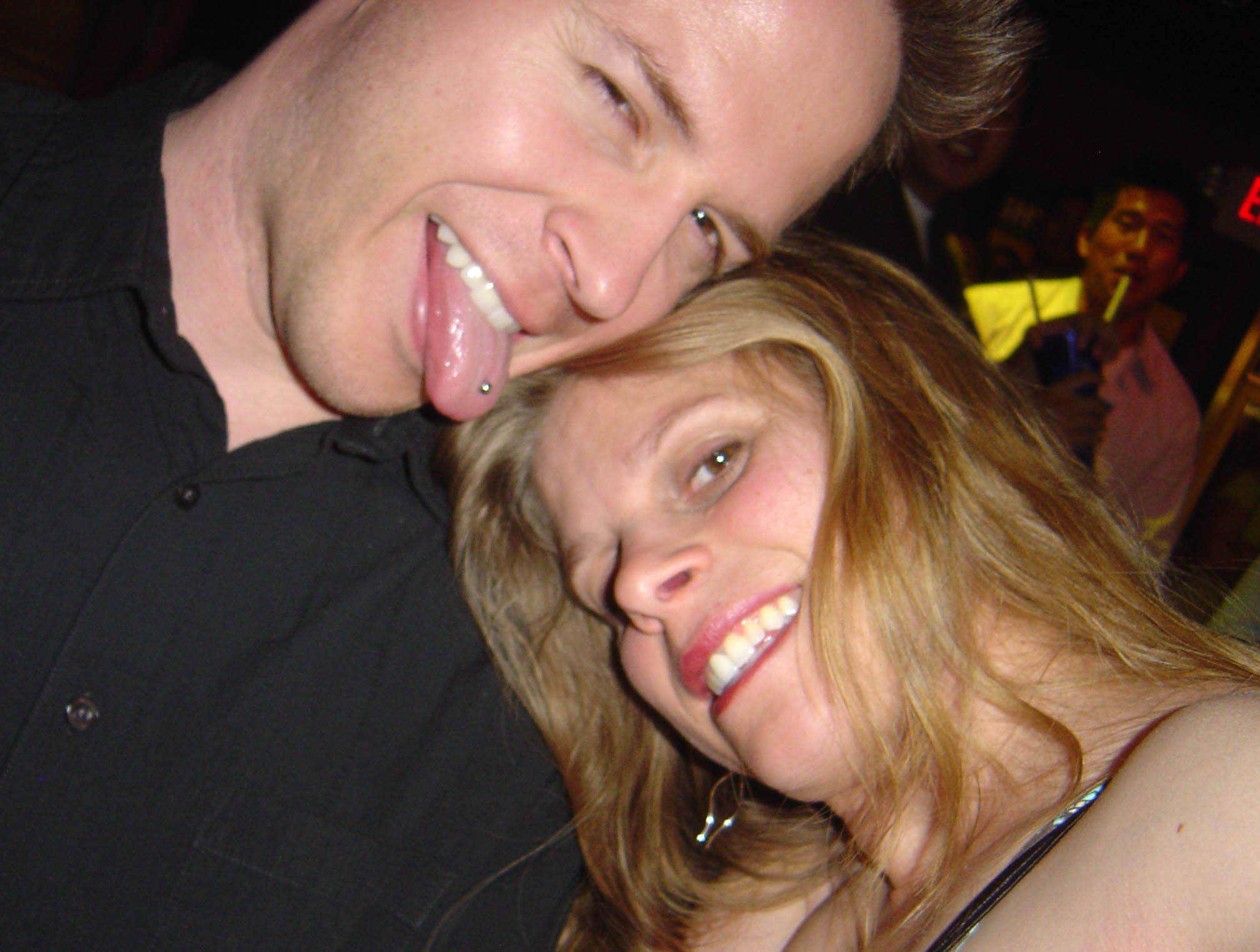 For those of you who don't know one of us, or the other, I hope this will help you to get to know your family member/friend's future spouse.


How we met -
Believe it or not, David and I met while country line dancing. It is really a lot of fun, and doesn't take as much skill or rhythmic talent as many other forms of dancing. Both of us were currently on summer vacation from our respective colleges, and the location of this dance hall was about halfway between us. David was living in La Crescenta (though going to school all the way in Irvine) and I was living in Covina (going to school in Pomona). Country line dancing was a casual and fun weekend activity, and we began noticing each other.
Opposites attract, but Birds of a feather flock together -
As in most relationships, David and I are polar opposites in many ways, and yet very similar in others. Those differences help us to balance each other out. David is a quiet, laid back kind of guy. He is more of a listener than a talker. I, however, don't really know how to stop talking. I am quite loud and outgoing (obnoxious). But, when we're at home, David does a lot of talking, and I am pretty good at listening. Both of us were runners in high school, so we can be quite athletic, although we can both be pretty lazy at times. We are both pretty casual about housekeeping and cooking, and so we get along in the home quite well.

Our Engagement -
David had a work trip to France, and I went out to join him over the weekend. We visited the Eiffel Tower, the Louvre, and finally the Arc de Triomphe. We climbed the stairs to the top of the Arc, and looked out over the Champs Elysees. David proposed in the cold winter night, with the beautiful Christmas lights glowing from the Champs Elysees. It was beautiful. The trip was over far too soon, but we hope to return to France again, with more time to visit the beautiful sites.

Day to Day -
We enjoy casual relaxing evenings at home. Both of us spend much time on the computer, playing games and surfing the web. I love to read, do crafts, and watch T.V. David is more of a channel surfer, and gets tired of me watching the same show for 5 episodes in a row. :) David is very project oriented. He enjoys taking photos and videos of our trips and activities, and doing video editing. He also enjoys outdoor activities, such as snowboarding, wakeboarding, and scuba diving.
Back to Main Page