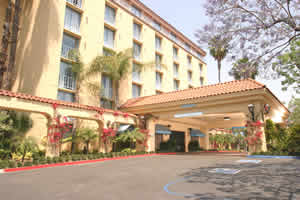 Reception -
Location: Embassy Suites Hotel in Arcadia
Time: 6:00 PM - 12:00 AM
The reception will be at the Embassy Suites Hotel in Arcadia.
For directions and maps, go to our Directions page.
The reception time will begin at 6:00 PM, starting with a cocktail hour.
Dinner will be served at about 7:00 PM, with other fun events to follow.
We will be presenting a slideshow during the dinner hour.

Here are some pictures of what the room will look like set up.
We will not be having seat covers or green table covers, but this
gives you an idea. We'll be sure to upload some new pictures
after the big day.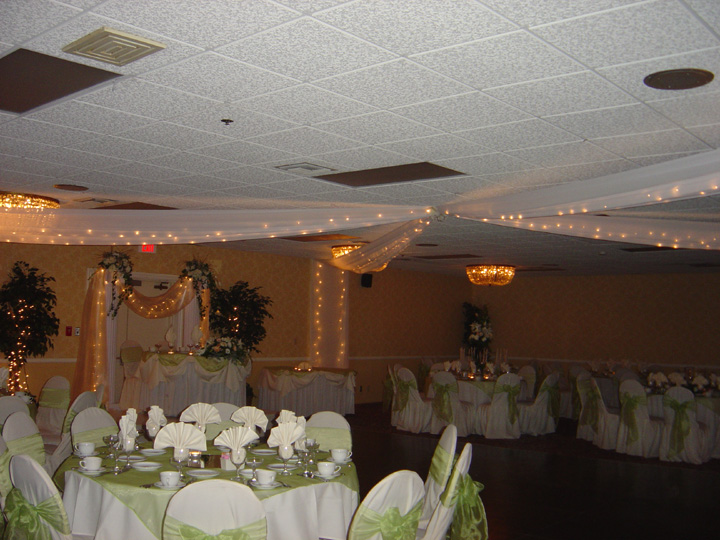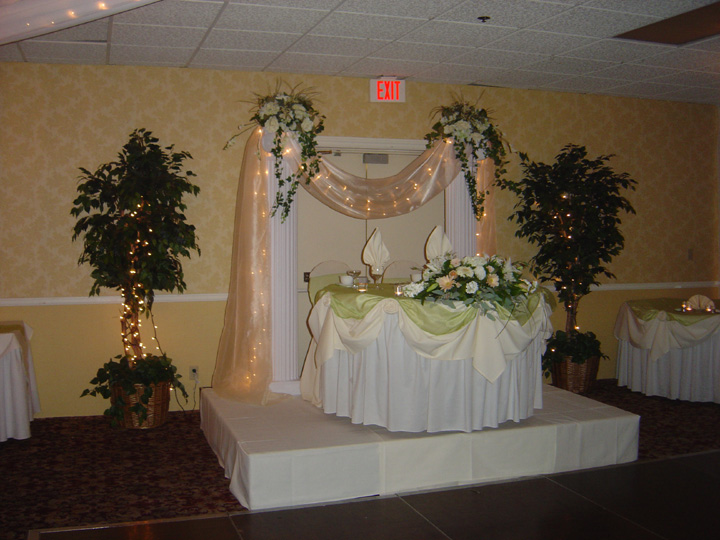 Back to Main Page